Accepting Debt Collection businesses, they offer US, Euro & Offshore direct accounts, with integrated gateway and chargeback avoidance. Fast approvals and accepts new businesses.
Features
Accepts All Debt Collection
Accepts New Businesses
No Application Fee

A company that offers secure offshore merchant accounts via sponsor banks located throughout the world. Ideal for debt collection companies that don't need to accept telephone payments.
Features
eCommerce Only
Offshore Only
$15000 min. monthly volume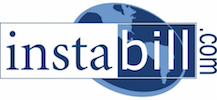 Exclusively dealing with high-risk merchants, they're a good option for debt collection businesses. Unfortunately, they charge a $500 application fee.
Features
Accepts Debt Collection
Offers Offshore Accounts
Accepts MATCH List
For More Information About Debt Collection Merchant Accounts or To Sign Up
Best Debt Collection Merchant Services Options
If you run or are starting a debt collection business you need a dependable credit card processor at affordable rates. Unfortunately, that's becoming increasingly difficult to do.
If you've been in the industry for any time, the normal cycle for a debt collection company to go through with respect to their credit card processing needs, is to first go through an aggregator like PayPal or Stripe. The benefit to these companies is that they perform very little underwriting, so even though they do not readily accept debt consolidation businesses, you can usually get accepted and integrated quickly. The downside, however, to using these aggregator type accounts is that once you inevitably have a chargeback, or grow your business beyond say, $20,000 per month, these aggregators will begin to look into your business. When they do, their most common response is to freeze all of your funds, for 120 days, and they provide little customer service during the interim.
This is when debt collection companies start looking for a real direct MID merchant account. After calling a number of low risk providers and being turned down or rejected, they'll realize they need a high-risk merchant account, otherwise they'll fall into the same cycle of having to tell half-truths to the credit card processor, getting discovered, and having funds frozen. If you've started the hunt for a high-risk processor that accepts debt consolidation companies, you've found out that there simply aren't many, and even fewer that offer reliable credit card processing at affordable rates.
Why is Debt Collection Considered High-Risk?
That is because the debt collection industry is regarded as extremely high risk, due to the industry's historically high chargeback rate. The reason for this, is two fold: (1) the inherent nature of the business is that people are paying money they'd rather not be paying. Some of those people will always initiate a chargeback, and (2) some debt collection companies who didn't know how to manage chargebacks, or who weren't working with a knowledgeable high-risk processor and gateway that could help them manage and avoid chargebacks, have given the entire industry a bad reputation. Despite all this, however, thankfully, there are still a few good options.
Domestic and Offshore Options
MerchantNegotiators.com works with a number of processors and gateway providers with sponsor bank relationships that provide both domestic and offshore debt collection merchant accounts. We can provide credit card processing for debt collection companies under the following two options:
US Debt Collection Merchant Account Requirements:
US based company entity.
US based company representative.
US bank account
Business operations can be based globally
Offshore / European Debt Collection Merchant Account Requirements:
Minimum $15,000 USD per month in sales
Company can be based anywhere
No US or UK representative required
Pricing & Contract Terms
If you are looking for a debt collection merchant services provider, contact us via email or call us today to discuss establishing a merchant account for your debt collection business. We'll discuss the following:
Pricing Available:
Discount Rates ranging from 1.95% to 12.00%
Authorization Rates ranging from: $0.20 to $1.00
Monthly Fees: Rates ranging from $5.00 per month to $249.00 per month
Other Contract Terms:
Rolling Reserve requirements ranging from: 0% rolling reserve, to 25% rolling reserve
Holdback Periods: Typically 7 days
Contract Length: Month to Month is available
No Application Fee
Direct funding with regular deposits (either daily or weekly depending on offshore v. onshore)
Additional Benefits:
Through our processing partners, we can also offer debt collection businesses the following additional benefits:
In house expert underwriting
Same day approvals
Multiple currency acceptance and deposits
Compatible with most major gateways and shopping carts
Visa / MasterCard / American Express Acceptance
MOTO (phone / mail), eCommerce, and swipe accepted.
Compatibility with over 50 processing gateways and virtual terminals
Integration assistance with over 100 shopping carts
Chargeback prevention & avoidance
Chargeback fighting
3DS processing
eCheck processing
Online Gateways with chargeback prevention / screening
Types of Debt Collection Businesses Accepted:
MerchantNegotiators, through its partners, can provide credit card processing for a wide array of debt collection businesses. That includes debt collection businesses that engage in outbound call solicitation, first party agencies, third party agencies, debt buyers, licensed, unlicensed, bonded, and unbonded debt collection agencies. Types of debt collection companies for which we can provide credit card processing include:
Startup businesses and existing businesses
Previously rejected or dropped by another processor
High chargeback or bad credit merchants
Merchants who appear on the TMF or Match List
Processing Minimums: $0 Minimum for Domestic Accounts, $15,000 for Offshore Accounts
Domestic (US entity, US business representative, US bank account) and Offshore
Contact Us To Obtain a Debt Collection Agency Merchant Account
As a global leader in providing references for debt collection businesses to obtain merchant account services, MerchantNegotiators.com's expert team can help you receive a merchant account for your debt consolidation business in as little as 24 hours. Contact us today at 1-877-296-3690 to discuss your debt collection company's credit card processing options
For More Information About Debt Collection Merchant Services or To Sign Up