Accepting online casino businesses, they offer reliable UK, Euro, Scandanavian, Cayman and Chinese direct MID and aggregated accounts. Accepts all major currencies.
Features
MOTO / eCommerce
Weekly Payments
No Application Fee

A company that offers secure offshore merchant accounts via sponsor banks located throughout the world. Ideal for online casinos and gambling operations companies.
Features
No MOTO
Weekly Payments
$15000 min. monthly volume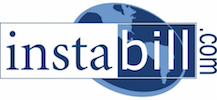 Exclusively dealing with high-risk merchants, they're a good option for online gambling and online casino businesses. Unfortunately, they charge a $500 application fee.
Features
Accepts Online Casinos
Offers Offshore Accounts
Accepts MATCH List
For More Information About Online Casino Merchant Accounts or To Sign Up
Best Online Casino Merchant Services Options
If you're running an online casino or online gaming business, obtaining reliable credit card processing that enables you to accept payments in all major currencies with low card rejection rates, and reliably receive reporting and weekly payouts is essential. Unfortunately, finding a payments partner that can deliver on that is difficult. More difficult still, is securing all of that with a processor that has low card rejection rates, allows multiple same day transactions by a single cardholder, offers reasonable prices and doesn't require 3DS card verification.
Thankfully, there are a few good options for online casino websites that can consistently maintain chargeback rates under 4%. These accounts can accomodate both high volume, high velocity and high ticket online casinos, or be individually tailored to your online gaming company's specific needs..
Why are Online Casinos Considered High-Risk?
The online casino industry is regarded as extremely high risk from a payment processing perspective, due to the industry's highly regulated nature, which differs dramatically from country to country and even from state to state or region to region within an individual country. An online gaming company faces legal and logistical hurdles for every jurisdiction within which he operated in, and as a result, no low risk processing banks will accept merchants facing this complex legal environment, and the number of high-risk or offshore banks are few. The second reason online gaming is typically regarded as high risk is that online casinos often have high tickets combined with high chargeback levels. Sponsor banks and processors can be liable for cascading chargebacks, and given that online casinos can process at a high volume with high tickets, and are often virtually located, these companies can pose a high risk of loss for the processing bank. Despite all this, however, thankfully, there are still a few good options for responsible online casinos seeking U.S. or offshore credit card processing.
Domestic and Offshore Direct and Aggregated MID Options
The credit card processors that we recommend offer sponsor banks and gateways that provide both domestic and offshore online casino merchant services, as well as direct merchant ID and aggregated MID solutions for online casino websites. Additionally, they offer accounts with processors and banks located in the UK, EU, Iceland, Mauritius Islands, Poland, Cayman Islands, Israel, and China to serve your global clientele.
Pricing & Contract Terms
If you are looking for an online casino merchant services provider, contact us via email or call us today to discuss your options for obtaining a merchant account for your e-casino business. We'll discuss the following:
Pricing Available:
Discount Rates ranging from 1.95% to 12.00%
Authorization Rates ranging from: $0.20 to $2.00
Monthly Fees: Rates ranging from $5.00 per month to $249.00 per month
Other Contract Terms:
Rolling Reserve requirements ranging from: 0% rolling reserve, to 25% rolling reserve
Holdback Periods: Typically 7 days
Contract Length: Month to Month is available
No Application Fee
Direct funding with regular deposits (either daily or weekly depending on offshore v. onshore)
Additional Benefits:
Through our processing partners, we can also offer web based casinos businesses the following additional benefits:
In house expert underwriting
Same day approvals
Multiple currency acceptance and deposits (USD, EUR, CAD, AUD, ZAR, YEN among others)
Compatible with over 100 shopping carts
Visa / MasterCard / American Express Acceptance
MOTO (phone / mail), eCommerce, and swipe accepted.
Compatibility with over 50 processing gateways and virtual terminals
Integration assistance with over 100 shopping carts
Chargeback prevention & avoidance
Chargeback fighting
3DS processing optional
eCheck / ACH processing
Online Gateways with chargeback prevention / screening
Types of Online Casino Businesses Accepted:
MerchantNegotiators, through its partners, can provide credit card processing for a wide array of online gaming businesses. That includes online casinos businesses that offer online slot machines, blackjack, poker, sports betting, parimutuel and other wagering games and activities.
Types of online casino websites for which we can provide credit card processing solutions include:
Startup businesses and existing businesses
Previously rejected or dropped by another processor
High chargeback or bad credit merchants
Merchants who appear on the TMF or Match List
High Ticket, High Frequency, or High Velocity Gaming Sites
U.S., Offshore, Direct MID, and aggregated MID solutions
Contact Us To Obtain a Merchant Account For an Online Casino
As a global leader in providing references for online businesses to obtain merchant account services, MerchantNegotiators.com's expert team can help you receive a merchant account for your online casino and gaming business in as little as 24 hours. Contact us today at 1-877-296-3690 to discuss your online gaming website's credit card processing options
For More Information About Online Gambling Merchant Services or To Sign Up